Wednesday 7th – Saturday 10th August
We are holding lots of activities to share the good news that Jesus IS King. This is one of the central themes of the Bible and we would love to share it with you. The Bible tells us how Jesus will reign over the whole world when God establishes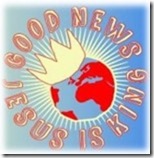 His Kingdom on this earth. This good news isn't just hope for a future time though.
Let us show you how Jesus is King over his people now, the relevance this has today and how it affects the way we live our everyday lives.
We are going to be in Walsall Arboretum, with puppet shows, introductory Bible talks, nature walks, cakes and drinks, face painting, crafts, live music and more… 10am – 4pm, Wednesday 7th – Friday 9th.
There will be Bible talks, "Introducing Jesus" and " The Jesus I Never Knew". These will give opportunity to begin exploring Bible teaching about this intriguing man and getting to know the real Jesus. The talks will be held in the Walsall Campus of Wolverhampton University. 7:30pm Wednesday 7th and Thursday 8th.
Meanwhile, we are arranging a Holiday Club for children. 2 fun packed days of painting, sculpting, singing, acting, laughing, running, jumping, creating, listening, talking, reading, learning – in fact, the only thing we're not doing is sleeping! The club will be held at the Walsall Deaf Centre, Lichfield Road. 10am – 3pm, Thursday 8th and Friday 9th.
The evening of Friday 9th, 6:30 – 7:30pm will see our Jesus IS King concert. We will be sharing the good news that Jesus is King through songs and Bible verses at the Arboretum Bandstand.
The morning after, Saturday 10, 11am – 12pm we will be back in the arboretum for a traditional fete with games and side shows.
We'd love to meet you at any of the events that we have planned.