I grew up without a faith in God but can remember times when I felt desperate and, not even sure if He was there, praying to God for help. After finding that He would answer my prayers without fail, I decided that if God was really there, it was up to me to find out more about Him and that's when I first began going to the Christadelphian church.
I came to realise that in every detail of my life, God had been gently guiding me towards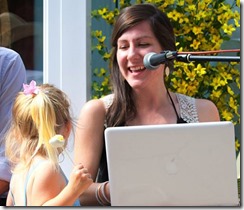 developing a relationship with Him. Every low point, every time I felt like a failure, He was giving me the strength I needed, and showing me that nothing in this life can compare to the love he gives in His Son.
And so I have found that I can have joy even when life is rough, I can have freedom from the sin that damages me and I can have hope in the future when all tears will be wiped away and peace will rule in our hearts.
I thank God every day for the changes He has made in me, for the opportunity He gave me all those years ago to become part of His family, for calling me into a bigger story than the one I would have written for myself.
God will wipe every tear from their eyes. There will be no more death or mourning or crying or pain, for the old order of things has passed away. Revelation 21v4